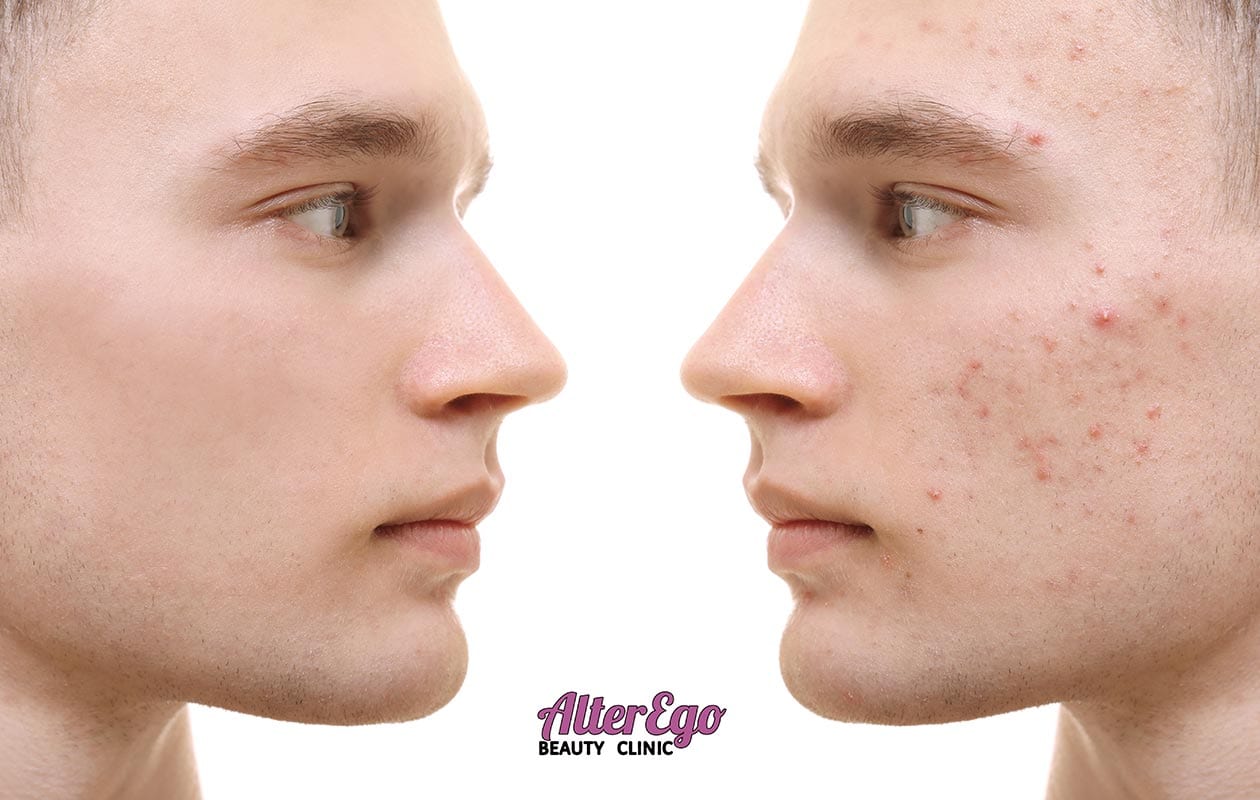 This time topic of the article is acne. A very common skin disorder with which many people are faced – not only young, as we often think. Variety: Juvenile acne is actually the most famous, and yet it is only one of the varieties of this disease.
Since acne has many, many varieties, I mention only the ones most common in our clinic:
Acne vulgaris – (including juvenile)
Cosmetic acne (including self-inflicting)
Acne purulent
Scarring Acne
Hormonal acne (including drug-induced)
Each variety has distinctive symptoms that vary in location and severity. Most of the varieties of acne are accompanied by skin symptoms like:
Increased tallow and sebum production
Enlarged pores of the skin
Blackheads,
Comedones
Papules
Pustules
Purne cysts
Due to the popularity of acne symptoms, as well as lack of knowledge about the varieties and their course, there are considerable problems during the treatment of these diseases.
For many years and the severe course of the disease, patients who do not seek help from specialists are often guilty of the attempt to "treat" themselves by using questionable sources.
We are talking about : tips found on the internet, ideas passing from generation to generation or being heard somewhere among friends. Unfortunately, the effects of such treatment often exacerbate the problem, and this positively ends only for cosmetic companies, which will release another "miracle" by feeding on desperate.

The sun does not cure acne lesions! Improving the skin condition after sunbathing is temporary, unfortunately after some time the acne will attack with double power. Acne lesions also sunbathe – leaving stains on the skin that are then very hard to remove.
Acne must be treated even if it runs gently.
Acne must be treated even if it runs gently. Left without or improperly nursed skin with acne will exacerbated your character.
Acne? What to do?
Acne? What to do? Go to a specialist who carefully watches the skin and conduct an interview. The determination of treatment and care is nowadays a guarantee of curing acne without leaving traces.
Treatments which we have in the treatment of acne lesions are:
Diamond Microdermabrasion
Cavitation Peeling
Neoderma
Chemical peels
Needle Mesotherapy
APC Laser Treatment for acne (Acne photo clearing)
The type of procedure should be selected by a specialist, to optimally cure the variety of acne-for some solution are laser treatments, another variety better responds to the chemical peel.
 If acne is your problem – Book your consultation ? we can help you ?