Does expensive cosmetic mean better?
Is caring about skin costly?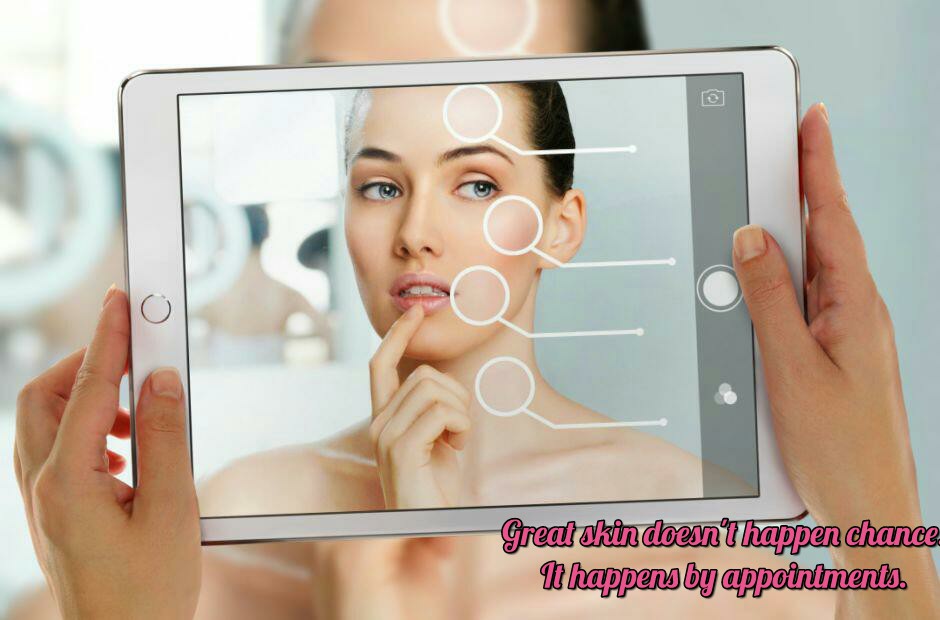 During many conversations in the Alter Ego clinic, I often hear similar sentences: "Expensive cosmetics means better" and "caring for the skin is costly".
So today I'll tell you what I think about this, what is the point of view of a cosmetologist with a lot of already work experience ?
For the purpose of this article I will talk only about beauty care, I focus on products commonly used at home and in the clinic. Beautifying Cosmetic (coloured) or hair care I leave to evaluate the specialists.
Determination of cosmetic "expensive or inexpensive"
The term "cheap cosmetics" and "expensive cosmetics" can mean something different for each of us. So, let's consider how you decide? Do you buy a cream or facial cleanser first thinking about the price or the function you want to meet?
If the price is first, I sincerely congratulate ? apparently you have this luck to enjoy a nice, seamless complexion. However, most people buying cosmetics want to work in a certain way.
I understand it perfectly and I also have the requirements for cosmetics to work as it needs my skin. And don't cost a fortune – finally it's the products we use every day, so we consume a lot.  However, we rarely wonder what makes up the final price of cosmetics.
What influences the final price of cosmetics?
The final price of the cosmetic is influenced by many factors such as:
The composition of the product,
Cost of raw materials
Production technology and research costs
Certification costs
Brand Prestige,
Capacity
Packaging
Marketing
And also, other factors we pay for. Theoretically, therefore:
"Expensive cosmetics means better" and "caring for complexion is expensive"
They are logically thinking truthful, because going through this track everything will be expensive. Fortunately, there is a big gap here, thanks to which I can have the opposite opinion.
"Expensive cosmetic doesn't mean better" and "caring for the Complexion is not expensive"
Experience and knowledge allow me to choose cosmetics so as not to pay for the brand itself, but to make the most of the function of cosmetics. Knowing the rules of production and markings on cosmetics I can better assess their actual value.
"Expensive cosmetic does not mean better" on the example of a product for purification: liquid or micellar gel, which is offered by most cosmetic brands.
Good, best micellar liquid is a very simple composition: thermal water and micelles. Nothing more. All additives taking back effectiveness of this product. An exclusive company x where the micellar liquid costs a dozen pounds- in this case there is nothing for us to offer anything better than the same micellar liquid from a lesser-known brand, costing a few pounds.

Familiar with cosmetic packaging the sentence "best used in conjunction with other products in the series" is just an advertising ploy and nothing else?
"Caring for the complexion is not expensive." Here I rely on the opinions of my longstanding clients. This group practically confirms its appearance that it is not necessary to spend a fortune on treatments from aesthetic medicine, or to lose large sums of "miraculous ointments" to look good and have healthy skin.
The most rewarding and most effective of my work is with customers who have understood the importance of regularity in skin care and visit my clinic according to a tailor-made calendar.
As part of the agreed amount, they regularly experience tailored treatments, which allows to keep skin healthy. Regularity of meetings is a safety for the complexion during changes and various circumstances of life.
None of my clients will expose themselves to skin problems due to holiday, but they will also not develop a very hard disease – taking care of the skin is to react at the right time. And that care can only be ensured by regular meetings.
In addition, a large amount of money can be saved by buying the right quality and worth the price of cosmetics, instead of issuing for the time buying other but ineffective products.
The most of this goes to my customers who regularly use treatments. I can share knowledge with them, especially about cosmetic novelties.
Treatments with aesthetic medicine are expensive.
It is also not possible to ignore the question of performing more expensive, more advanced treatments, also with aesthetic medicine. We usually think about them by talking about the cost of caring for the skin.
However, and for that I have the answer: you don't have to spend a sudden fortune to improve your appearance if you have used proper care regularly.
It's just my customers that they don't have to fix anything for a long time. Their complexion looks great and youthfully much longer.
And this is it ?